The Joint Clitheroe Line and East Lancashire Community Rail Partnerships held their quarterly management group meeting on Wednesday 27th September 2023. The meeting was held online and attended by representatives from Community Rail Lancashire, Northern Railways, Lancashire County Council, Burnley Council, Network Rail and the British Transport Police.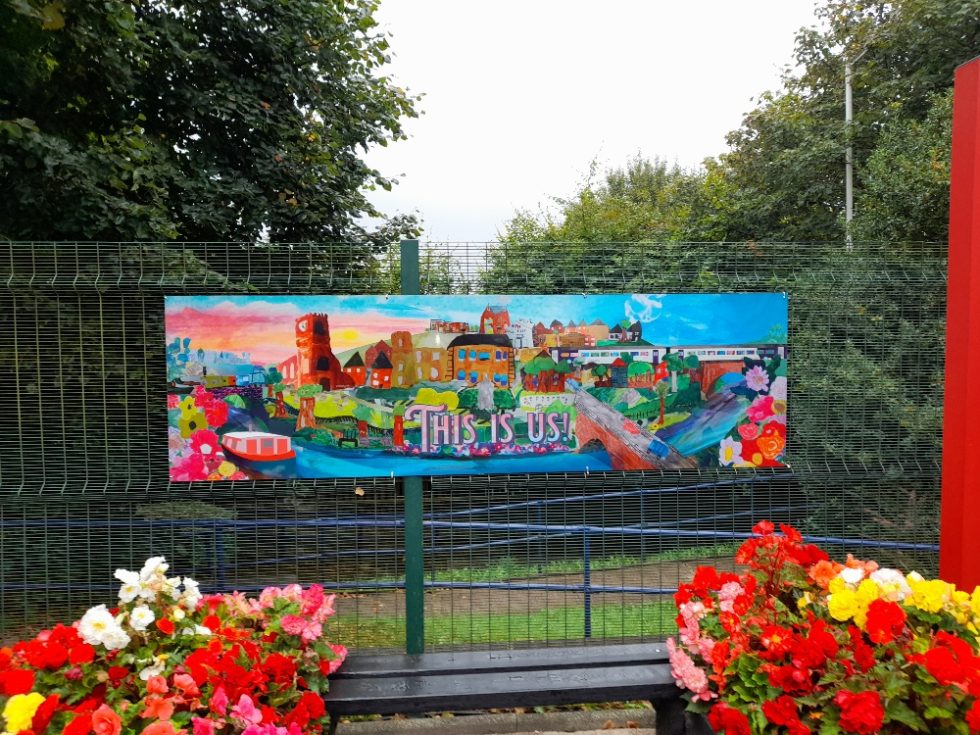 After introductions and approval of the last meeting's minutes Secretary of the CRPs Richard Watts showed a presentation reflecting updates on the Activity Plan.
The updates included:
+  Celebrations for the 'This is Us!' project at Church & Oswaldtwistle had taken place and  the 'Steam to Green' project celebrations were due to happen later today. See two news items: https://communityraillancashire.co.uk/news/this-is-us/ & https://communityraillancashire.co.uk/news/steam-to-green/
+  At the recent Community Rail Executive Group (ComREG) meeting the issues raised by CRP reps were the proposed closure of booking offices, reliability of services, and core and project funding.
+  Let's Connect Communities: Has been a very successful project in East Lancashire. RW would like to repeat it next year and extend it to the other Lancashire CRP lines funding permitting.
+  Guided walk programme: 61 people have taken part in 7 guided walks to date. RW thanked the work of the Lancashire Rail Ramblers.
+  RW is planning to meet with the Chairs of the four CRPs to develop the Activity Plans for 2024.
To see the full Activity Plan click on this link: Activity Plan Update 27th Sept 2023
Following this Northern gave an update and their presentation can be seen on this link: Northern presentation 27 Sept 2023.
Mike Cliffe, Chair of the CRPs gave an update from Lancashire County Council and some of the points included:
+  Burnley Manchester Road: Ground investigations are complete, and design of the new footbridge and lifts is ongoing. Passenger surveys are planned (before scheme commencement) with surveys starting at the end of October 2023. CRL will provide survey staff to assist.
+  Sustainable transport: Outline design work is on-going for the Accrington Access for All scheme which is part of LCC's £50m Levelling Up Round 2 project for East Lancashire. Development of mobility Hubs (Accrington, Burnley & and Nelson) is being worked up by Jacobs for LCC.
+  East Lancashire Railway Studies: Projects all complete. Looked at potential service enhancements on the Clitheroe, Roses and Tod Curve routes. Executive summary being produced. A meeting took place with the Rail Minister in August which, inter alia, touched on Clitheroe to Hellifield and future of DalesRail. Publicity of the study work to follow-on.
+  MC confirmed to GB that there would be an opportunity for the public to comment on the proposed mobility hubs proposed for Accrington, Burnley Manchester Road and Nelson.
+  Local Cycling and Walking Infrastructure Plans: The County Council are consulting on draft plans for developing walking and cycling networks across Lancashire which will set the scene for future investment. The link to the survey which closes on 24th October can be found here: https://www.lancashire.gov.uk/council/strategies-policies-plans/roads-parking-and-travel/cycling-and-walking-strategy/
Updates from the British Transport Police, Ribble Valley Rail and the Community Rail Network were also discussed.
The next meeting will be Thursday 25th January 2024 and held online via Microsoft Teams.