The Community Rail Lancashire Annual Report covering the period from April 2021 to the end of March 2022 has just been published.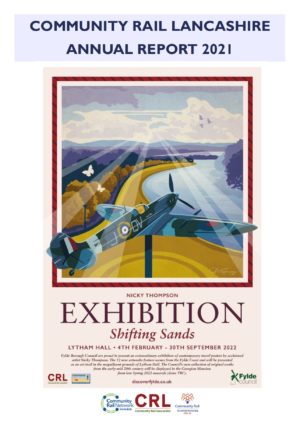 Packed with details of all that has been going on over the last year including CRL's success at the Community Rail Awards held in December 2021. There are reports from Richard Watts, CRL Chair and the Chairs of the individual community rail partnerships along with details of CRL's continuing educational work.
The CRL team have been busy throughout the Covid pandemic and there are reports and photographs about the many projects undertaken including, Make a Beeline, Positive Train of Thought, The Autism Friendly Line, Shifting Sands (see image above), World Hijab Day and not forgetting the Discover Lancashire By Rail project involving Huckleberry Films. Click the link here CRL Annual Report 2021 to read all about these and much, much more.