Northern, alongside the rest of the UK rail industry is to introduce amended timetables from Monday 18th January 2021 to continue to help those who need to travel get where they need to be.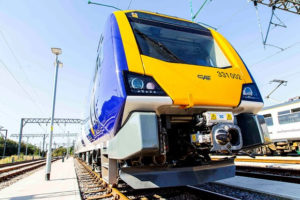 The new timetables will see a reduction in service on some routes with overall capacity across the network also reduced.
Tricia Williams, Chief Operating Officer at Northern, said: "From next week we will introduce an amended timetable that reflects the third national lockdown with a reduction in services across the network."
"We will focus on delivering services during the morning and evening peaks so those who need to travel can get to where they're needed and have the space to maintain social distancing."
"We're therefore calling on people to check carefully before they travel and behave responsibly on our trains. In the meantime, we'll continue with our programme of enhanced cleaning at our trains and stations to keep our customers as safe as possible and to reduce the risk of transmission while travelling with Northern."
Services across the CRL patch are affected with timetables similar to those in the last lockdown with some later starts and early finishes and below are the main alterations:
Blackburn to Manchester via Todmorden – reduced to three hourly
Blackpool South to Colne – mix of hourly & two hourly
Clitheroe to Rochdale – hourly and some additional peak services from Blackburn
Preston to Ormskirk – mix of hourly & two hourly, but with an additional train at 16:26 from Preston
Blackpool to York becomes Preston to Leeds – two hourly
Southport to Manchester – hourly but terminate at Manchester Oxford Road
Manchester to Kirkby  – hourly
Lancaster to Morecambe – peak services only with two additional Skipton – Morecambe services
Bentham Line – four services each way Skipton to Lancaster with two extended to Morecambe
The revised temporary timetables can be downloaded on the links below:
No 6 – Carlisle to Preston & Manchester via Cumbrian Coast and Windermere to Manchester Airport
No 7 – Leeds to Carlisle & Leeds to Morecambe/Heysham Port
No 7a – Lancaster to Morecambe
No 9 – Blackpool to Preston & Colne
No 12 – Manchester to Blackburn & Clitheroe
No 14 – Manchester to Kirkby & Southport
No 27 – Blackpool to Preston, Manchester & Hazel Grove
No 36 – Leeds to Manchester & Preston and Manchester to Blackburn via Todmorden
Government advice remains that people should stay at home and avoid travelling where possible and Northern is calling on anyone who does have to make rail journeys to check carefully before setting off.
Those who do need to travel by train should follow a few simple steps. Maintain social distancing where possible, wash hands before and after travel and, unless exempt, wear a face covering at stations and on trains.
Northern will also continue to support social distancing and enhanced cleaning of touch points at stations and on trains.