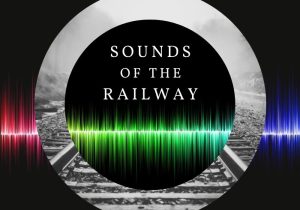 Many people find the sounds of the railway alarming and, sometimes, distressing. Our railway stations can be loud and confusing places, with layered and disjointed sounds that many of us have to work overtime to filter through to the information that we need.
Community Rail Lancashire's TrainEd team have the opportunity to work with a wide variety of community, youth and school groups to support them to become confident on our railway network. We have the privilege to take groups out on rail experience days but having the opportunity to take the railway into the classroom or community centre is a great way for people to feel a little more comfortable before they set out on a real train trip.
Videos, photographs and props have been a great way to do this but now we have the Sounds of the Railway to add to our tool kit. Best bit is you can listen too! Click on the link below to hear some sounds that you might regularly hear on the railway.
With thanks to James Mabbett (sound artist), Arts2Heal, Crosshill School, Nightsafe, Stations Of Welcome, Saliheen Scouts