Do you have some spare time? Would you like to volunteer to make your community a better place for everyone? Then read on as the Rotary Club of Church & Oswaldtwistle are looking for new volunteers to help keep their local station spick and span and a pleasant place to wait for your train.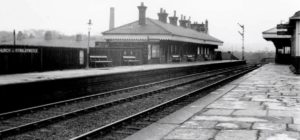 Church & Oswaldtwistle is a small station on the East Lancashire served by the hourly Preston to Colne service and on Sundays by the Blackburn to Southport via Manchester service as well. At one time the station boosted quite substantial station buildings as the photograph above shows.
Today the station is an unstaffed but is kept looking very attractive by the active station friends group as the next picture shows.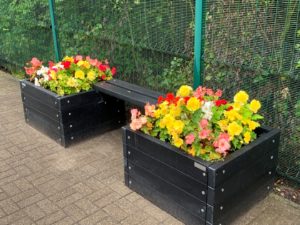 For the past 6 years, volunteers from the Rotary club of Church and Oswaldtwistle turn up at the station on Saturday mornings, with the main purpose of keeping the station looking spick and span. Of course there is also time to catch up on everyone's news over tea and coffee.
The group is now looking to boost the number of volunteers who look after the station and would welcome help from outside the Rotary club. It is not essential to turn up every Saturday morning, the odd Saturday would do.
What would you do? The main jobs the group carries out are looking after the many displays of begonias, sweeping inside and outside of the station, the constant removal of weeds and some painting especially in the subway. All the equipment you might need is provided.
Interested? Then contact Michael Jackson who co-ordinates the volunteers. Michael can be contacted on his mobile 07967 235825 or by email: michaelnelson1805@btinternet.com.