Karen Bennett and Dave Savage from the Community Rail Lancashire team took part in the Railway Children's National 3 Peak by Rail Challenge between 15th-17th June. They were joined by Emilie Dawson from Platform and Bessie Matthews, author and freightliner driver. Together, as Team Arlo they raised over £4.3k for the charity.
The adventure began on Thursday evening when the crew departed from Crewe on a train pulled by steam loco Britannia, as they headed to Wales they were treated with a delicious tea. After arriving at Bangor, they caught a coach to Pen y pas and climbed Snowdon in the sunset. It wasn't long before they had to switch on their head torches to navigate the Pyg track. At 3am they finally returned to the coach and headed back to the station.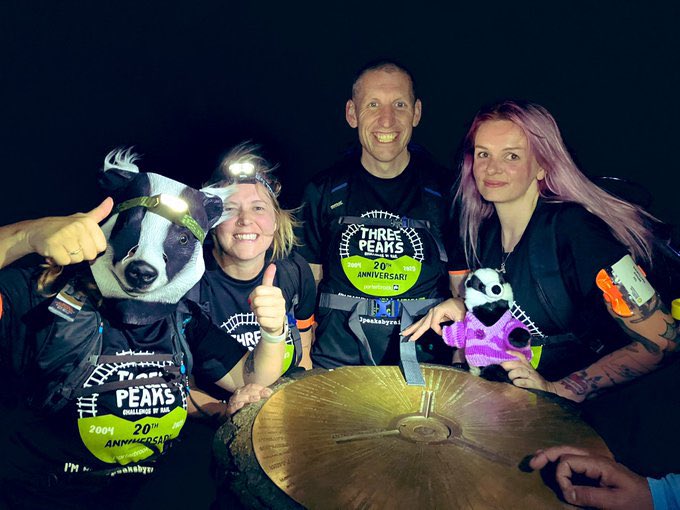 Not much sleep was had by any of the team and they had a tough day ahead in the Lake District. The train was late into Ravenglass and the small steam train had some issues on the Ravenglass and Eskdale railway resulting in the team having an hour less than scheduled to complete their challenge. After a gruelling 5 mile walk in the blazing sunshine they finally reached the base of Scafell Pike. With only 2 hours and 15 minutes left to summit, it was going to be one massive challenge. Karen and Dave made it to the summit just in time to take some photos and head back down to Wasdale Head. Because they had some time to wait for a coach they managed a quick paddle in Wastwater which cooled them down.
After some refreshments in the Ratty Arms it was time to board the train and head for the Highlands. Thankfully all members of the team managed a couple of hours sleep ready for the final and highest peak, Ben Nevis. Today was cooler, and at 5am the sun had only just risen. It was still a very long walk and with little sleep and aches from the previous two mountains it wasn't easy. All 4 members made it to the top and were greeted with clear views across the Grampians. Only 14 days a year are clear at the summit, so they were really lucky!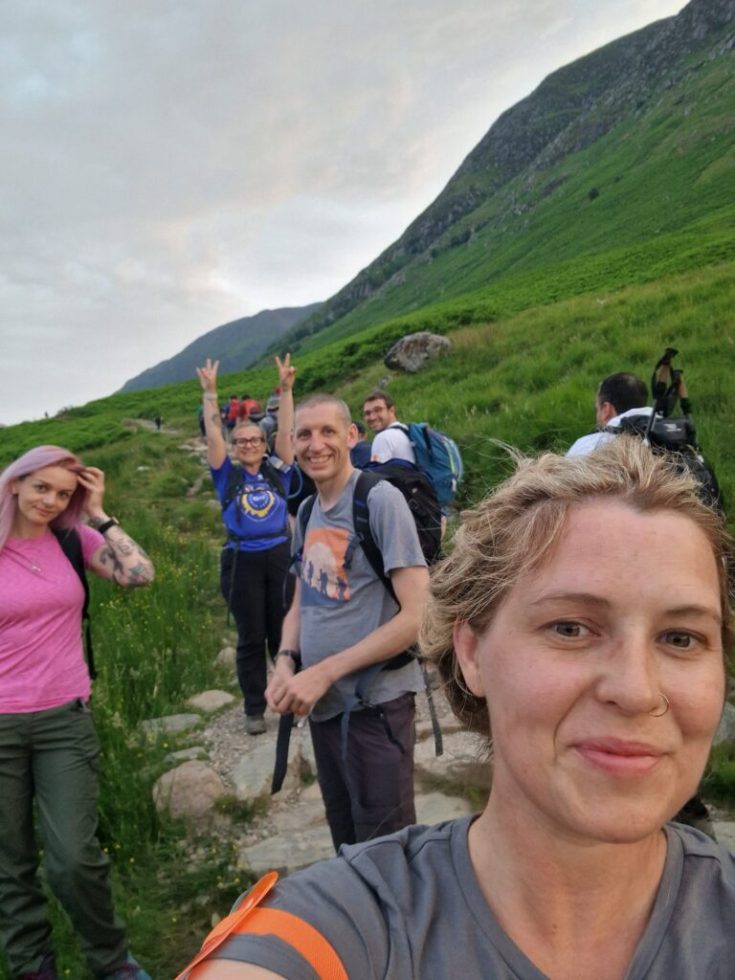 After another long walk down to the bottom, it was time to board the train back to Preston and enjoy the after party. The conga up and down the carriages, with a bit of a sing-song thrown in for good measure rewarded the group for their fantastic effort across the weekend.
Well done team Arlo