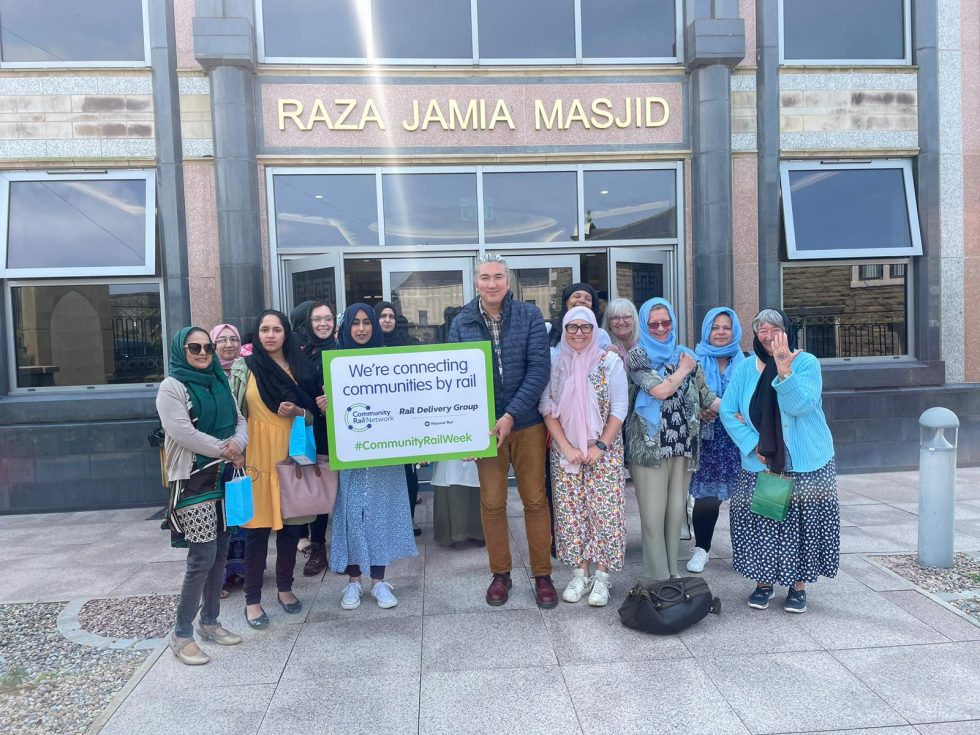 Community groups from both sides of the Pennines gathered at Accrington station for a celebration of the Muslim Festival of Eid al-Fitr.
The assembled guests listened to a talk about the traditions of the Festival of Eid al-Fitr, which marks the end of fasting during the holy month of Ramadan.
Funded by the Community Rail Network, the event brought together members of both the muslim and non-muslim communities from Bradford and Blackburn.
The group took part in a Hijab tutorial and a demonstration of henna hand painting, before making their way to the Raza Jamia Mosque, where they shared a delicious vegetarian fusion lunch in the community centre.
Community Rail Lancashire's rail education development officer Shahiesta Raja said: "The Eid Express was a really positive start to Community Rail Week. The event encompassed the whole idea of connecting muslim and non-muslim communities – from Blackburn, Accrington and Bradford.
I'd like to thank The Raza Jamia Mosque and Stations of Welcome for extending such a warm reception to our guests; to Northern Trains for providing group transport to Accrington and the Community Rail Network for organising this week of celebration and for their financial support towards this event."