The West Lancashire Line between Preston and Ormskirk has been badly affected by the impact on rail travel by the Covid pandemic over the last fifteen months.
To address this the West of Lancashire Community Rail Partnership along with Community Rail Lancashire (CRL) is developing a promotional campaign to support Northern's 'Go Do Your Thing' and the Community Rail Networks 'Days Out by Rail' initiatives. Based on an earlier promotion 'Make A Bee Line for the Station' the new campaign will be based on 'Make A Bee Line for the West Lancashire Line'.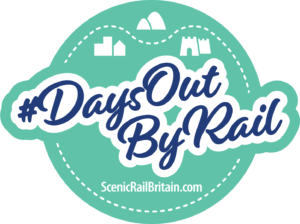 To support the campaign the Community Rail Network has awarded the CRP two grants:
+  The first is from its small grant fund and is supporting a film describing a canal side walk between Burscough Junction and Rufford stations taking in the Leeds Liverpool and Rufford branch canals. The film makes a short deviation to take in the historic Rufford Old Hall.
+  The second is from its Community Rail Development Fund and is supporting the design of a new leaflet and poster showing off the attractions of the line all the way from Preston to Liverpool. The leaflet will be available across Lancashire as well as along the line.
Richard Watts, Secretary of the West of Lancashire CRP commented: "This is great news for the line and comes at just the right moment as we work with the rail industry to rebuild confidence in rail travel. The West Lancashire Line has been particularly affected by the pandemic and this campaign is aimed at developing the leisure market along the line by highlighting easy things to do from the train. Whether it is canal side walks, visiting the many pubs and cafes or taking in the history of the area the line has many 'Hidden Gems' and they are easily reached by train."
The Small Grant Fund and the Community Rail Development Fund, are pots of money provided by the Department for Transport and managed by the Community Rail Network. The funds are available for accredited CRPs to help with their projects.