Two new, exciting projects can now get underway the green light has been given from the Community Rail Network who look after the Community Rail Development Fund on behalf of the DfT.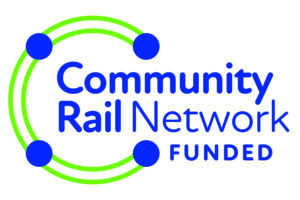 The first project is to publish a rail safety book for young people. Bessie Matthews, Freight Driver at Freightliner will design the book. She was keen to support the Community Rail Education Network spread the vital messages of keeping safe on the railway and so is taking part voluntarily.  With match-funding from Bessie's employer Freightliner and Education Network members, Scotrail, 20,000 copies of the book will be printed and handed out for free to young people during rail safety week in June (w.c 20th) and also at other events during the summer.  The book is also aiming to raise money for the railway children charity by displaying information and a QR code where families can opt to donate funds to the charity.
The second project is to re-brand CRL's Education offer by funding Out of Place Studio in Bradford to support branding, a logo and a new website as well as paying for other items such as clothing and stationery to support officers in their roles. The Education Team have been keen to get a new website which more accurately suits the nature of their work and demonstrates the geography of the area the team cover. The website will also have a dedicated area for Education Network members to access resources and information about future events.