Community Rail Lancashire are thrilled to have been invited by Chrome Angel Solutions to be part of the team to create a serious game that aims to encourage passengers back onto our trains.
Official statistics from the Office of Rail and Road (ORR) have revealed that rail passenger journeys across the UK fell to the lowest levels last seen in the mid-nineteenth century during mid-2020. Working patterns are likely to permanently shift and railways are going to need innovative ways of attracting passengers. Providing assurance that travel by train is safe and making it an enjoyable and productive experience are key.
Chrome Angel Solutions are leading a team of partners to design and develop a highly immersive & interactive Virtual Reality Simulation experience of the Covid Secure Travel arrangements and customer support in place at stations and on trains.
This will enable passengers to explore and interact with these environments, providing reassurance about the measures in place to protect passengers whilst also creating a powerful positive perception of the travel experience and customer service offered.
Passengers will be able to install the simulation onto their mobile touch devices/tablets and desktop PCs through app stores and websites and mobile devices in VR Headsets (e.g. Google Cardboard) will provide a fully immersive and interactive experience of the journey for those who want it.
Applying "Serious Game" approaches increasingly used successfully in other industries, this Virtual Reality Simulation will provide an immersive interactive experience available on passenger devices that will directly support and encourage customers to travel by rail. Realistic Virtual Reality will enable passengers to experience their journey and the specific arrangements in place to ensure their safety in advance, providing clear information that all passengers can access and understand whilst building familiarity and confidence to travel.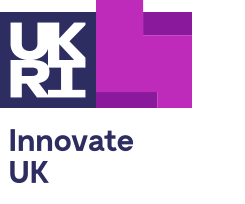 With thanks to Innovate UK's First Of A Kind grant for supporting this important work.